Book Description
This book brings together international scholars of Islamic philosophy, theology and politics to examine these current major questions: What is the place of pluralism in the Islamic founding texts? How have sacred and prophetic texts been interpreted throughout major Islamic intellectual history by the Sunnis and Shi'a? How does contemporary Islamic thought treat religious and political diversity in modern nation states and in societies in transition? How is pluralism dealt with in modern major and minor Islamic contexts? How does modern political Islam deal with pluralism in the public sphere? And what are the major internal and external challenges to pluralism in Islamic contexts?
These questions that have become of paramount relevance in religious studies especially during the last three-four decades are answered as critically highlighted in Islamic founding sources, the formative classical sources and how it has been lived and practiced in past and present Islamic majority societies and communities around the world. Case studies cover Egypt, Turkey, Indonesia, and Thailand, besides various internal references to other contexts.
Islamic Ethics and the Trusteeship Paradigm: Taha Abderrahmane's Philosophy in Comparative Perspectives
Edited by Mohammed Hashas and Mutaz al-Khatib
(Brill, Studies in Islamic Ethics Series, September 2020), 364 pp
ISBN: 978-90-04-43836-1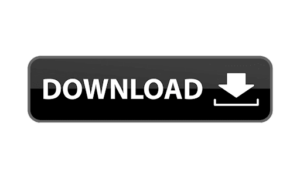 Open Access
Book Description
Islamic Ethics and the Trusteeship Paradigm explores the emerging ethical theory of the trusteeship paradigm as developed by the Moroccan philosopher Taha Abderrahmane (b. 1944). The volume, with contributions in English and Arabic, examines the development of this modern Islamic theory of ethics and how it permeates various disciplines: philosophy, theology, legal theory, Sufism, moral theory, sociology and anthropology, communication, environment and biomedical ethics. The trusteeship paradigm aims to make ethics the compass of human thinking and action in order to overcome the predicaments humanity faces and realize a more just and balanced world. This makes of it one of the principal and profound ethical theories in Islamic scholarship that engages both classical and modern thought. 
(London: Routledge Islamic Studies Series, 2019) 330 p.
Preface: Jocelyne Cesari (Georgetown and Birmingham Univs.)
ISBN: 978-1-1380-9384-3
Book Description
Suspicions about the integration of Islam into European cultures have been steadily on the rise, and dramatically so since 9/11. One reason lies in the visibility of anti-Western Islamic discourses of salafi origin, which have monopolized the debate on the "true" Islam, not only among Muslims but also in the eyes of the general population across Europe; these discourses combined with Islamophobic discourses reinforce the so-called incompatibility between the West and Islam.
This book breaks away from this clash between Islam and the West, by arguing that European Islam is possible. It analyzes the contribution that European Islam has made to the formation of an innovative Islamic theology that is deeply ethicist and modern, and it clarifies how this constructed European Islamic theology is able to contribute to the various debates that are related to secular-liberal democracies of Western Europe. Part I introduces four major projects that defend the idea of European Islam from different disciplines and perspectives: politics, political theology, jurisprudence and philosophy. Part II uses the frameworks from three major philosophers and scholars to approach the idea of European Islam in the context of secular-liberal societies: British scholar George Hourani, Moroccan philosopher Taha Abderrahmane and the American philosopher John Rawls. The book shows that the ongoing efforts of European Muslim thinkers to revisit the concept of citizenship and political community can be seen as a new kind of political theology, in opposition to radical forms of Islamic thinking in some Muslim-majority countries.
Opening a new path for examining Islamic thought "in and of" Europe, this book will appeal to students and scholars of Islamic Studies, Islam in the West and Political Theology.
Imams in Western Europe: Developments, Transformations, and Institutional Challenges
Edited by Mohammed Hashas, Jan Jaap de Ruiter, and Niels V. Vinding
(Amsterdam: Amsterdam UP, April 2018) 438 p
Preface: Jorgen S. Nielsen (Birmingham and Copenhagen Univs.)
ISBN: 978-94-62-98383-0
Reviewed by:
Amine El-Yousfi, Imams in Western Europe. Developments, Transformations, and Institutional Challenges, Journal of Islamic Studies30:3 (2019):446-449.
Anna Grasso, « Mohammed Hashas, Jan Jaap deRuiter, Niels Valdemar Vinding (eds.), Imams in Western Europe. Developments, Transformations, and Institutional Challenges », Archives de sciences sociales des religions, 188 | 2019, 336-338.
Yakoob Ahmed, Review of Imams in Western Europe: Developments, Transformations, and Institutional Challenges. Edited by Mohammed Hashas. darulfunun ilahiyat 30/1, (June, 2019): 277-287.
Merve Reyhan Kayikci, Journal of Muslims in Europe 9 (2020) 128-130.
Book Description
As European Muslims and Muslims in the Middle East diverge, imams in Europe have emerged as major agents of religious authority who shape Islam's presence in Western societies. This volume examines the theoretical and practical questions concerning the evolving role of imams in Europe. To what extent do imams act as intermediaries between European states and Muslim communities? Do states subsidise imam training? How does institutionalisation of Islam differ between European states?
Islam, State and Modernity: Mohamed Abed Al Jabri and the Future of the Arab World
Edited by Zaid Eyadat, Francesca Corrao, and Mohammed Hashas
(New York: Palgrave, Middle East Today Series, 2018) XXIII 320 p
Preface: Abdou-Filali Ansari (Agha Khan University, London)
ISBN: 978-1-349-95155-0
Reviewed by:
        Tawseef Ahmed Parray, Review of Islam, State and Modernity: Mohamed Abed Al Jabri and the Future of the Arab World, American Journal of Islamic Social Sciences (AJISS, IIIT), 35:3 (2028) 90-92.
   Giovanni Vezzani, al-Jabri and the Future of the Arab World: Islam, State, and Modernity, Reset.it, 28 November 2017. 
Book Description
This book offers the first comprehensive introduction to one of the most significant Arab thinkers of the late 20th century and the early 21st century: the Moroccan philosopher and social theorist Mohammed Abed al-Jabri. With his intellectual and political engagement, al-Jabri has influenced the development of a modern reading of the Islamic tradition in the broad Arab-Islamic world and has been, in recent years, subject to an increasing interest among Muslims and non-Muslim scholars, social activists and lay men. The contributors to this volume read al-Jabri with reference to prominent past Arab-Muslim scholars, such as Ibn Rushd, al-Ghazali, al-Shatibi, and Ibn Khaldun, as well as contemporary Arab philosophers, like Hassan Hanafi, Abdellah Laroui, George Tarabishi, Taha Abderrahmane; they engage with various aspects of his intellectual project, and trace his influence in non-Arab-Islamic lands, like Indonesia, as well. His analysis of Arab thought since the 1970s as a harbinger analysis of the ongoing "Arab Spring uprising" remains relevant for today's political challenges in the region.
Geopoetica interculturale nel mondo aperto di Kenneth White
(New Castle: Cambridge Scholars Publishing, 2017) 170 p.
Prefazione di Khalid Hajji (Università Mohammed I, Oujda, MA);
Postfazione di Francesca M. Corrao (Università LUISS di Roma).
ISBN : 978-1-4438-9353-4
Da rivedere:
Michèle Duclos, Intercultural Geopoetics in Kenneth White's Open World, di Mohammed Hashas ,   The International Institute of Geopoetics , 2017.
Simone Sibilio, La geopoetica interculturale: una nuova analisi del mondo moderno, Reset , 30 gennaio 2018.
Book Description
This work introduces Kenneth White's geopoetics as a radical, postmodern interdisciplinary and intercultural project that reclaims the return to communication with the earth, nature, wo-man, and the self as part of a cosmic unity approach. It traces geopoetics' beginnings, key concepts, territories and trajectories, aims, and perspectives. Geopoetics is shown here to be a cosmopolitan project for a more open and harmonious world, which buries narrow-mindedness and offers new horizons.
Book Description
Includes chapters on prominent Moroccan philosophers, theologians, sociologists, anthropologists, international relations, gender studies, minorities and Jewish Leftists, and literary-cultural studies, like Allal al-Fassi, Mohammed Belhassan Wazzani, Mohammed Aziz Lahbabi, Mohammed Abed al-Jabri, Abdellah Laroui, Taha Abderrahmane, Ali Oumlil, Abdessalam Ben Abdelali, Mohammed Waqidi, Mehdi el-Mandjra, Mustapha Benhamza, Ahmed Risouni, Abdessalam Yassine, Fatema Mernissi, Asma Lamrabet, Ahmed Chafiq, Abraham Serfaty, Mohammed Bennis, Abdelfattah Kilito, Abdellatif Laabi, Abdellah Hammoudi, Hassan Rachik, among others.

Book Description
Indice
Perché sono ancora musulmano 5
L' universalità religiosa e la permeazione della politica 8
L' universo dinamico del Corano 12
Muhammad e l'etica del Corano 15
L' ateismo e la sfida dell'infinito 21
La legge della Shariah non è l'etica della Shariah 26
La competizione tra fondamentalismo religioso e secolare 30
L'articolo è stato pubblicato in lingua inglese sotto il titolo "Why am I still Muslim?"
presso il Critical Muslim 25:2, Values, ed. Ziauddin Sardar (London: Muslim Institute and Hurst, January 2018): https://www.criticalmuslim.io/why-am-i-still-muslim
Book Description
Indice
Introduzione
Taha Abderrahmane: cenni biografici
Il nuovo compito della filosofia: porre la "domanda responsabile"
Etica islamica: contributo alla formazione di un ethos della civiltà
L'essenza della modernità: principi e pilastri
Riflessioni conclusive.
L'articolo è stato pubblicato in lingua inglese sotto il titolo "Taha Abderrahmane's Trusteeship Paradigm: Spiritual Modernity and the Islamic Contribution to the Formation of a Renewed Universal Civilization of Ethos," Oriente Moderno 95 (2015), pp. 45-76.